Free shipping on orders over
$

160.00
.
Patchouli Bar Soap
From: $6.00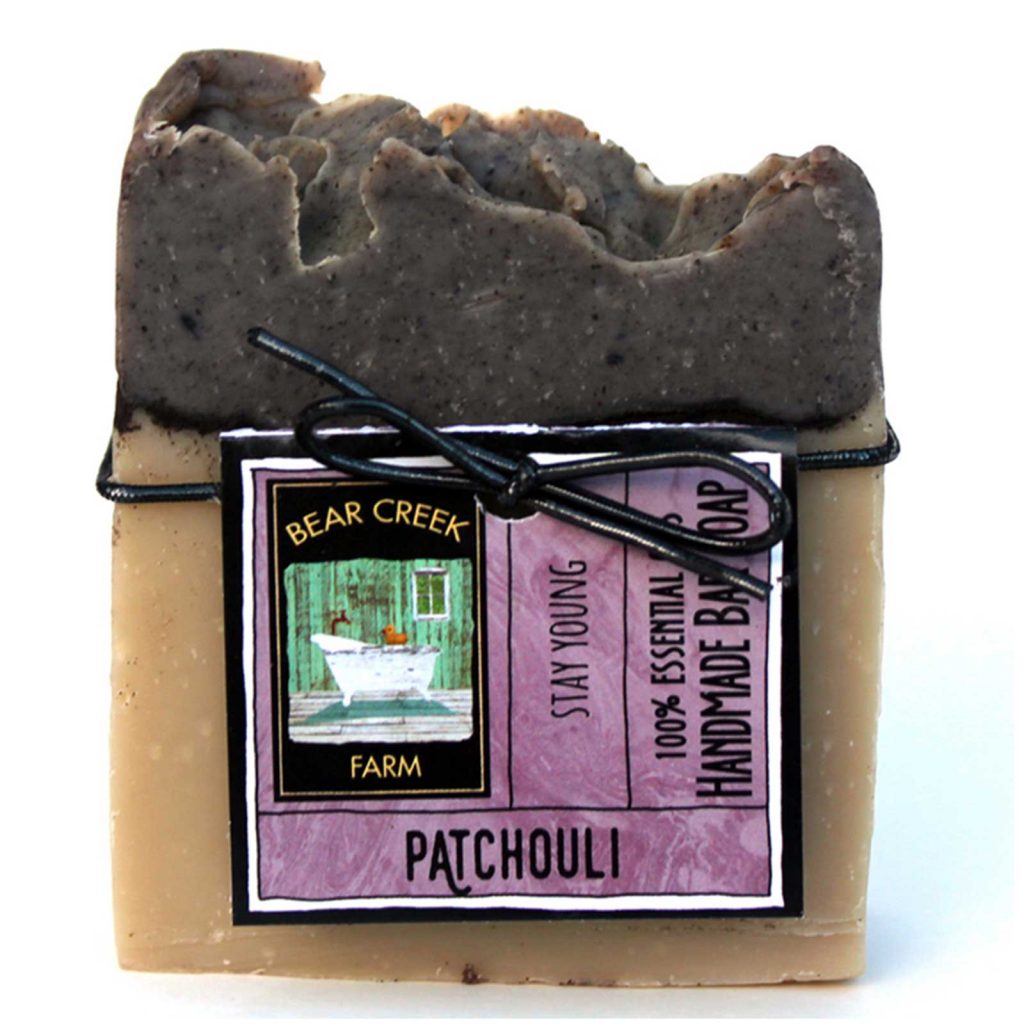 Stay Young
Patchouli's stay-young properties are excellent for the skin. As a holistic antiseptic and blemish healer, it rejuvenates and clarifies.
$6/bar, or buy 4 or more for $5/bar
About the Soap:
Made on a little farm beside
a rippling creek. Derived from 100% essential oils and yielding a generous lather, each soap will invigorate and revive your skin.
100% free from anything cruel or synthetic. Like you and me, each one bears the handprint of the creator.
Contains no less than 4.5 net oz of
the saponified oils of coconut, olive,
shea butter, and canola, and 100% essential oils.
Specifications:
| Package | Weight | Size (in) |
| --- | --- | --- |
| Single | 4.5oz | 3.5x4x1 |
| Case/4 | 24oz | 5x4x3 |
Questions & Answers:
Bar Soap
Absolutely, we designed them to look nice before use.
Slightly, as the fragrance leaves the surface. As you use the bar, more fragrance will be released.
Our soaps are fragranced with essential oils, the essence of the plant. Nothing synthetic.
Lemongrass, Lavender, Peppermint
It's not possible to have organic bar soap because of the process. If someone is claiming to sell an organic bar soap, they are not being honest.
Only logged in customers who have purchased this product may leave a review.